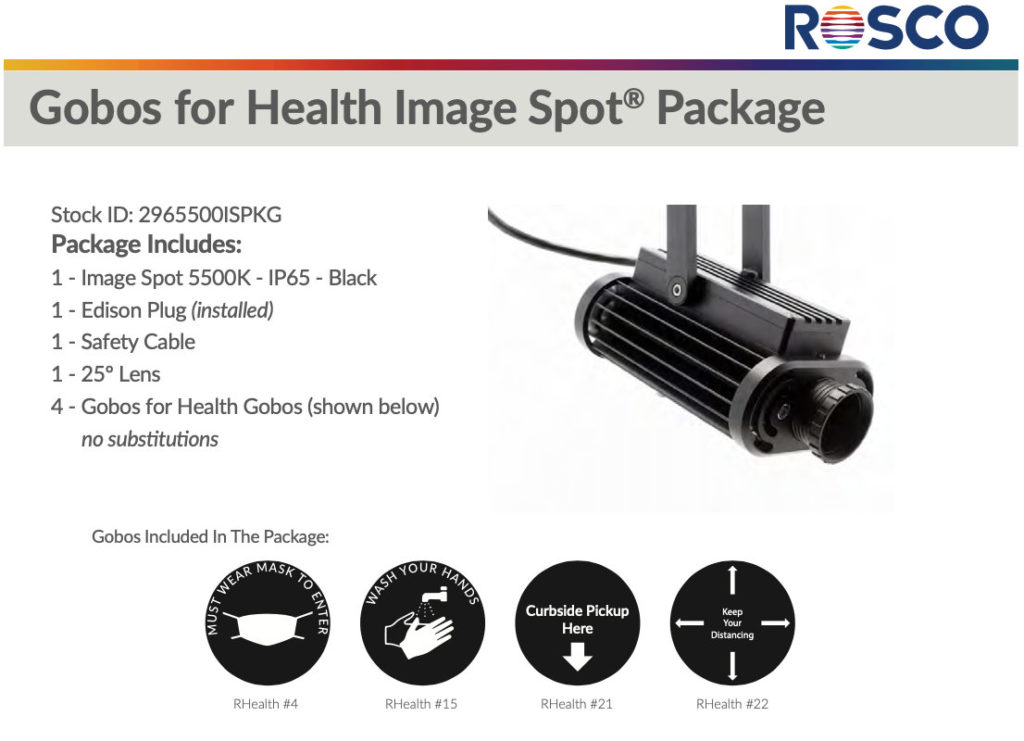 Our friends at Rosco recently announced "Gobos For Health."
Many businesses around the world are beginning to re-open. Gobo projections are a professional solution that businesses can use to promote healthy practices at their establishment.
Rosco's Gobos for Health package is a perfect solution for office buildings, warehouses, retail stores and restaurants that want to project gobos to promote healthy practices.
This package includes:
Rosco Image Spot 5500K, IP65, Black, with Edison plug
Safety cable
25º lens
Lens cover
4 different designs from "Gobos for Health"

Must Wear Mask
Wash Your Hands Hands
Curbside Pick Up
Keep Your Distance
Learn more about Gobos For Health on the Creative Stage Lighting customer portal.
Gobos For Health In Action
Wash Your Hands
Must Wear Mask To Enter
Curbside Pickup Here
Keep Your Distancing
Rosco's Gobos For Health Package