EPS DVA 300 Smart View Meter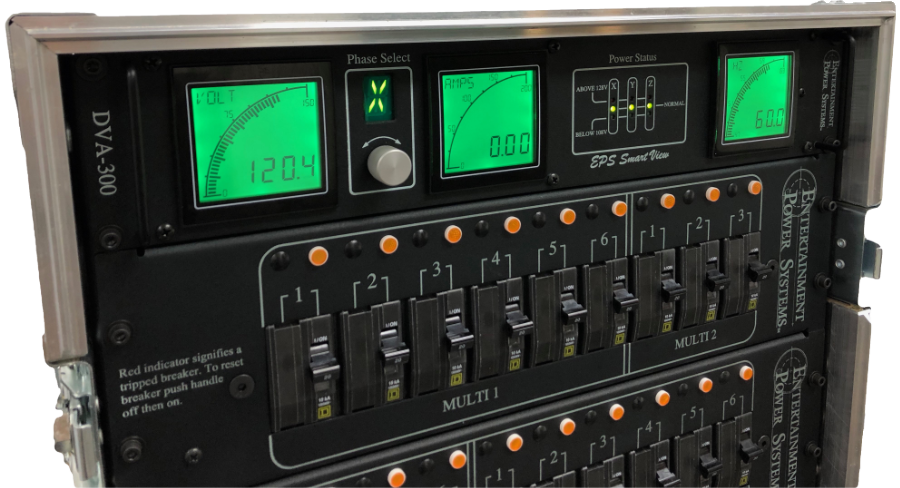 With the Entertainment Power Systems EPS DVA300 Smart View™ Power Meter, you can keep an eye on your power without being overloaded.
Big, bright red, green, and blue displays let you monitor power with a quick glance. UL-Listed 2-space, rack mount 3-phase digital power meter designed for use in portable or installed applications. This device performs voltage, frequency and current measurement functions.


Features
EPS Smart View™ – Allows users to monitor  voltage on all three phases simultaneously.
Large, Daylight Readable Meters
Numeric and graph bar readout
Current / Voltage / Frequency metering for all phases
Ground voltage metering
Neutral current metering
Out of range visual warning
Compact 2 rack space design
Designed for use in a wide variety of rack mount applications
Durable black powder coat finish
UL Listed for installation in the field
Correct Voltage – Normal Operation
When voltage is within range (108V to 128V), the Green – Normal LED will be lit for that phase.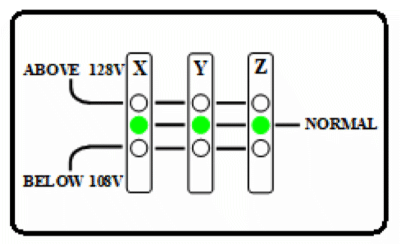 Over Volt Warning
If an over-volt condition occurs on any phase, the Red – Above 128V LED will be lit for that phase.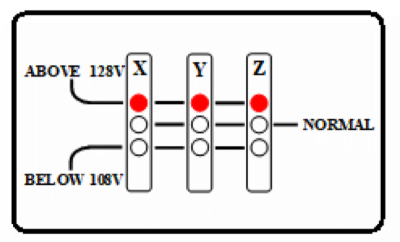 Under-Volt Warning
If an under-volt condition occurs on any phase the Blue LED for that phase will begin to illuminate at 108.5V and the green LED will fade out at 105V.