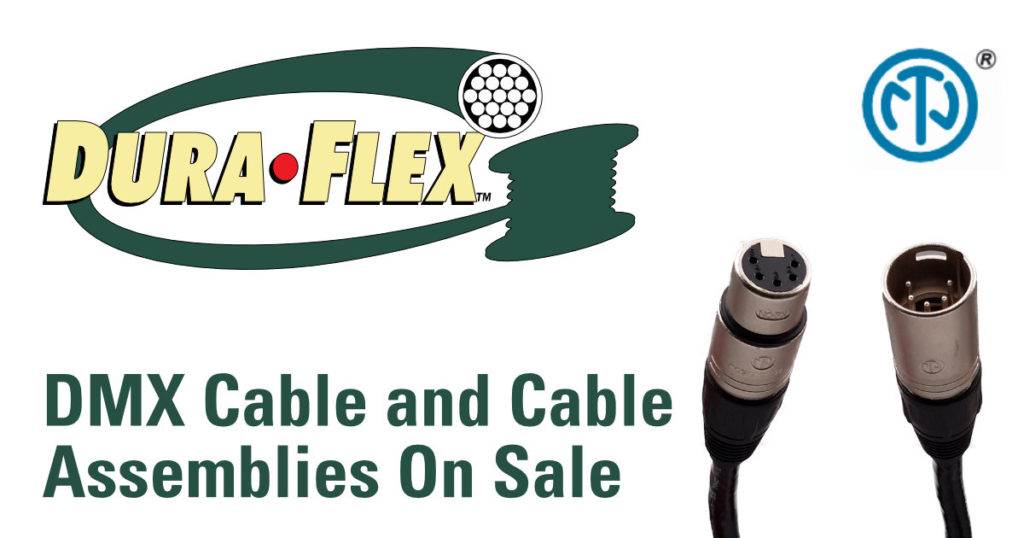 This month, let Dura-Flex DMX cables take control! Standard 25ft, 50ft, 75ft, and 100ft lengths are in stock and ready to go.
Dura-Flex™ DMX control cables feature 100% shielding providing maximum protection against interference and external noise. Specifically designed capacitance and impedance characteristics guarantee superior DMX data transmission for a truly flawless performance.
This month, take advantage of discounts on Dura-Flex DMX cable assemblies (ranging from 5′ to 300′). Long, reliable life. Short lead times.
Made with Creative Stage Lighting's Dura-Flex cable, famous for its durability and flexibility, and with Neutrik XLR connectors. Compact design with sturdy diecast shell, fiberglass reinforced hard plastic insert and chuck type strain relief for secure clamping.
Order your DMX cable assemblies online with our cable configurator, or get in touch with your CSL sales rep at (518) 251-3302.