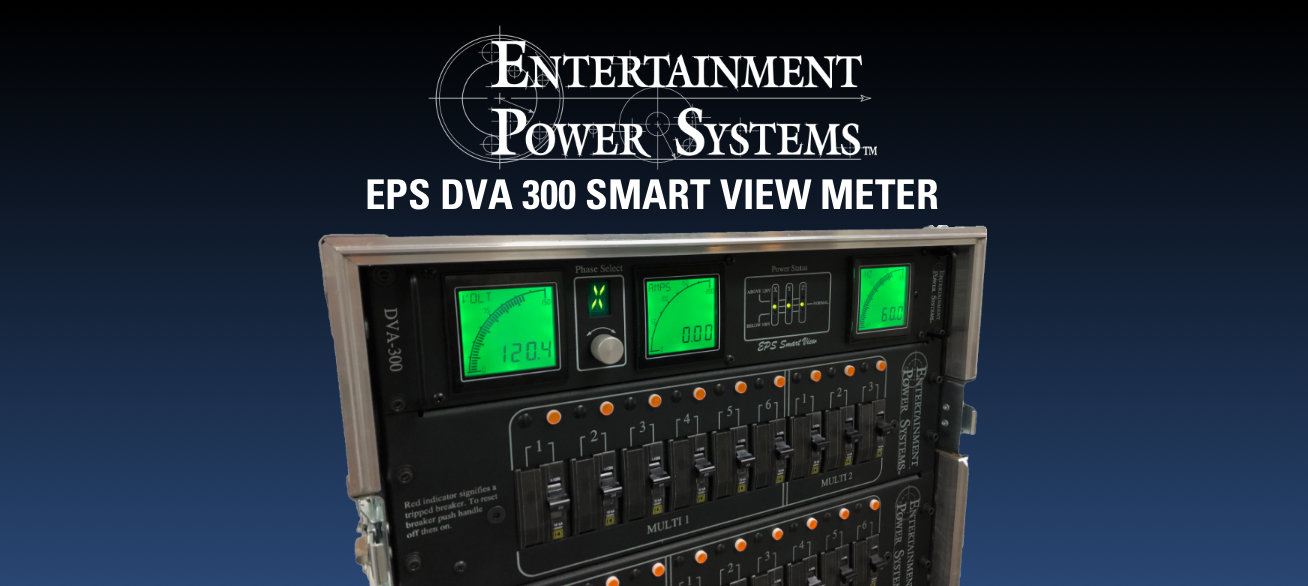 With our Entertainment Power Systems line of portable power distribution systems, Creative Stage Lighting has provided a safe, reliable, portable power distribution solution for event and entertainment production. Today we're happy to add to that offering with the new EPS DVA300 Smart View™ Meter.
With the EPS DVA300 Smart View™ Power Meter, it's easy to keep an eye on your power Big, bright red, green, and blue displays let you monitor power with a quick glance. UL-Listed 2-space, rack mount 3-phase digital power meter designed for use in portable or installed applications. This device performs voltage, frequency and current measurement functions.
EPS DVA300 Smart View™ – Angle
EPS DVA300 Smart View™ – Front
EPS DVA300 Smart View™ – Back
Smart View™ provides:
Voltage monitoring on all three phases simultaneously
Large, Daylight Readable Meters
Numeric and graph bar readout
Current / Voltage / Frequency metering for all phases
Ground voltage metering
Neutral current metering
Out of range visual warning
Compact 2 rack space design
Designed for use in a wide variety of rack mount applications
Durable black powder coat finish
UL Listed for installation in the field
Smart View is an excellent addition to EPS portable power distribution where power metering is key. Learn more about custom-built EPS racks with Smart View™, or about our 200A and 400A rack mount options by visiting our Smart View page, or by calling us at (518) 251-3302.