Creative Stage Lighting is happy to announce that VMB's newest line array lift, the TL-A400/8, is now available in North America.
The TL-A400/8 highlights all the same quality and features as VMB's other TL-A line array lifts, and also meets the DIN 56950–3 and DGUV17 European standards.
New features include:
The Load Limit System is an option feature which insures that when the load on the towerlift exceeds its limitation, the crank slips and prevents the user from lifting the load.
The cable guide system is a new feature of new models of VMB lifts which insures the steel cable will wind orderly on the winch drum.
The heavy-set overlap of the mast profiles minimizes flex by increasing the amount that the mast profiles overlap each other and makes the lift stronger than ever.
The end connections of the cable are accessible for visual inspection
The protective cover which guards the cable guide system and provides additional
protection to the user and the lift.
• The compensated tilt puts the load in the optimal position and counteracts forces on the tower when loaded.
"VMB was the first company to manufacture lifts specifically designed to lift line array," said VMB export manager Ben Sinclair. "Not only do they take the specified load limit from 0.5m out, they have reinforced struts and wider leg openings than standard front load lifters, not to mention dual systems SRS/ALS which ensure the lifts raise in sequence and maintain the sections blocked at all times."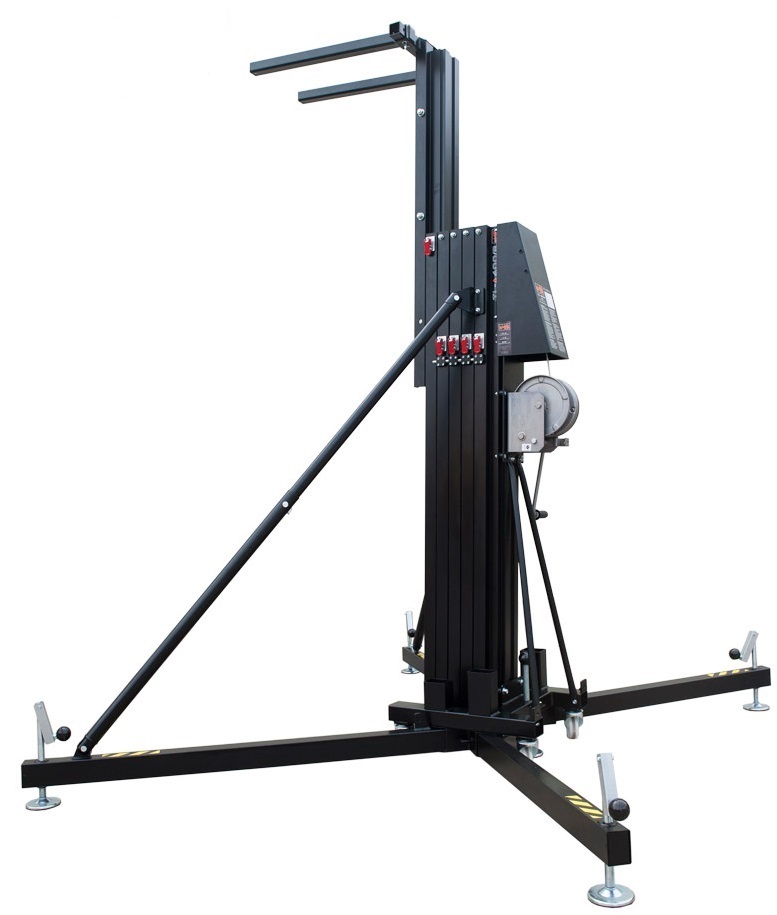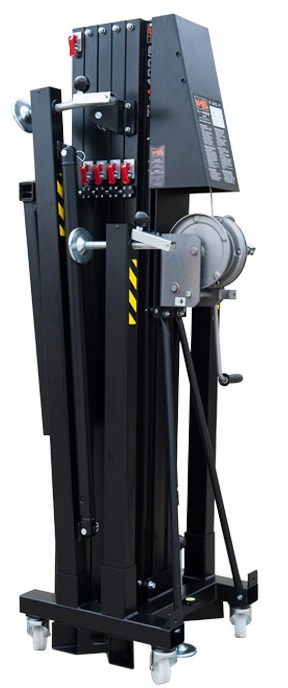 For more information about TL-A400/8 and other VMB telescopic, tower, and line-array lifts, call Creative Stage Lighting at (518) 251–3302, or visit www.creativestagelighting.com