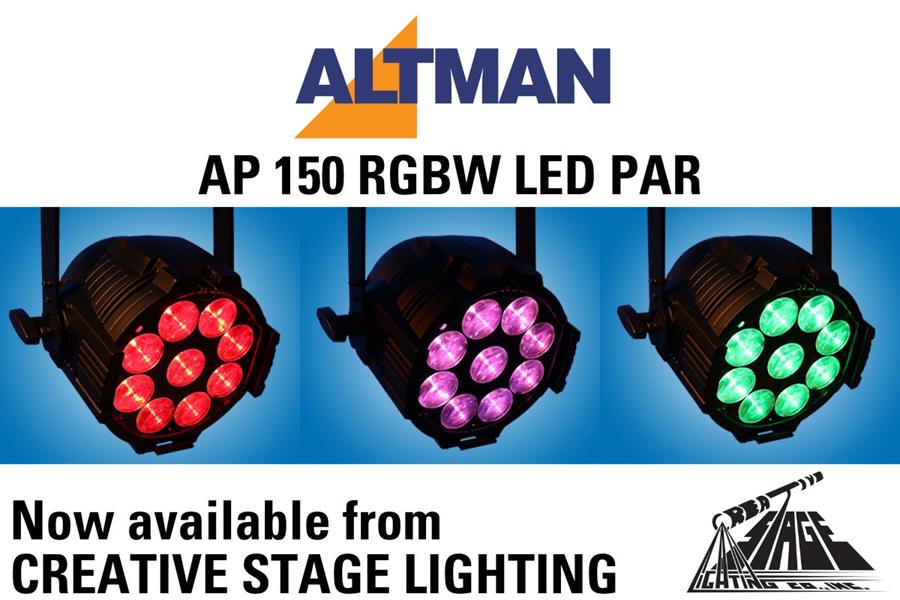 Coming from Altman Lighting, their AP-150 LED PAR is ready for action!
The AP-150-RGBW is a compact, lightweight 135 Watt RGBW LED par wash light that is packed with a high feature set at an affordable price. This compact luminaire weighs in at just 11 pounds / 5.08 kg. and is a purpose built par wash. The AP-150-RGBW follows the traditions of Altman Lighting while introducing a number of new key features to this performance luminaire, including:
Bold and saturated output
Soft and delicate pastels
Motorized zoom with stop points for VNSP, NSP, MFL, WFL, and XWFL
See it in action with the video below.
You can learn more on our online store. Need to see it up close? Call us at (518) 251-3302, or use the contact form below, and let's arrange a demo!