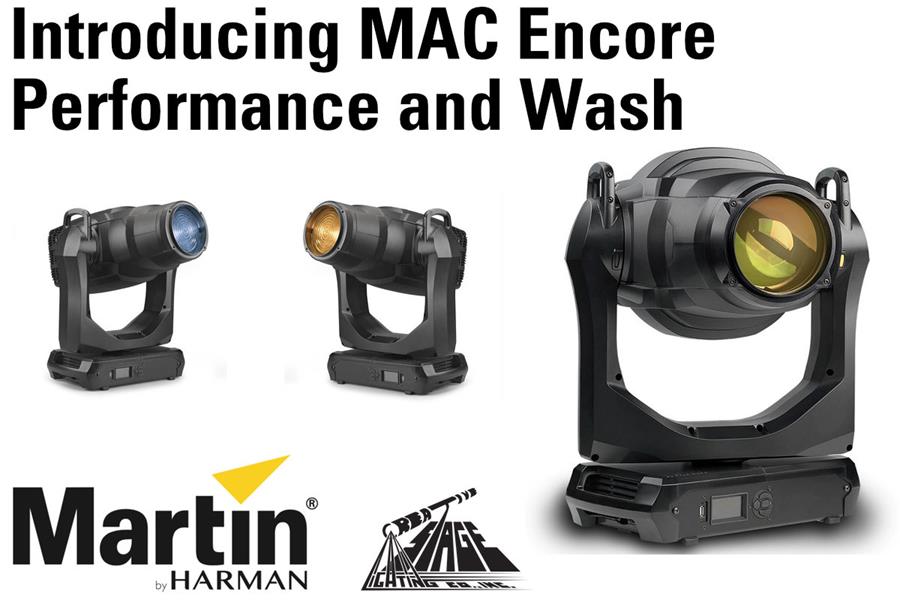 The Martin MAC Encore™ family is now available from Creative Stage Lighting!
MAC Encore™ is a family of full-featured, record-breaking low weight, LED moving heads that deliver levels of light quality and consistent performance never seen before in LED-based stage lighting units. Designed to produce premium white light in two dedicated color temperature variants for a wide variety of applications where critical lighting is required, MAC Encore is the whisper-silent benchmark, when quality of light, silent operation and tour-proven sturdiness are key to the performance.
Martin Mac Encore is available in Performance and Wash units, warm and cold. For more information check out these links on our customer portal, or call your CSL sales rep at (518) 251-3302.