Look what we got!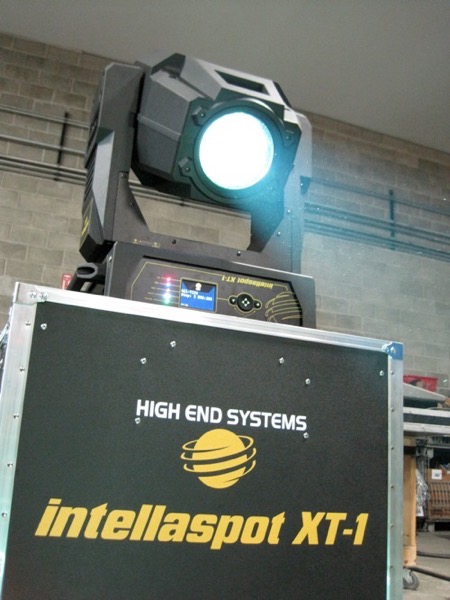 Some of us think it looks a little like this guy from Robocop: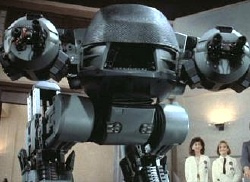 But maybe that's just us.
FYI – High End / Barco posted a video about the Intellaspot XT-1 that you should check out if you're interested.
From HES/Barco:
intellaspot XT-1

20,000 lumens with an 850W lamp

Impressive light output at reduced lamp power
With a lower wattage than the competition, the intellaspot XT-1 remains the brightest hard edge fixture in its class.

Large zoom range and large exiting aperture
The intellaspot XT-1 features an exceptionally large zoom range, and a particularly large exiting aperture.

Most professional fixture in its price range
Barco's intellaspot XT-1 is the most feature-rich, professional hard edge fixture in its price range.

High energy efficiency
The intellaspot XT-1 operates from 100-240V, with an extremely high output.
Jimonlight.com took a look at the intellaspot XT-1 back in June, so if you're interested you should read his impressions.
EDIT: More shots on our brand new Flickr page.