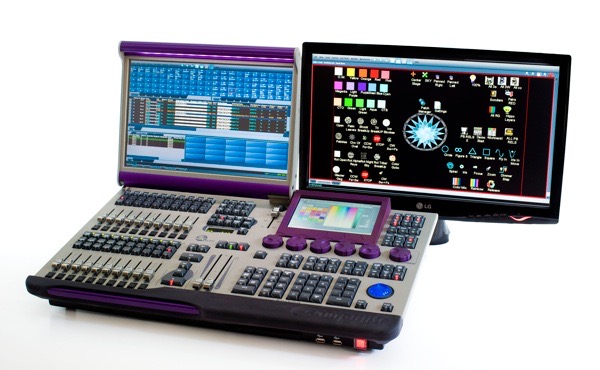 This article from Church Production Magazine takes a look at lighting consoles in Houses Of Worship.
The participants include Chris Kennedy, software director with ChamSys Ltd.; Michael Nevitt, Compulite product manager with distributor Creative Stage Lighting; David Lincecum, ETC marketing manager; Fred Mikeska, vice president of U.S. sales & marketing with A.C. Lighting, distributor for Jands; Chris Pease, sales and marketing manager with Lightronics; Ben Saltzman, executive vice president A.C.T Lighting Inc., distributor for MA Lighting; Peter Rogers, senior director entertainment marketing for Philips Lighting; and Peter Kirkup, product manager-Zero 88, distributed by Cooper Controls Ltd.
Michael Nevitt, our Product Manager for Compulite, discusses the Vector Violet and Ultra Violet.
CPM: Are there particular features that your customers are finding popular with your consoles?

Nevitt: Customizable desktop, the ability to define most frequently used features as selectable icons on a desktop; Topo View, which allows quick access to fixtures based on their location and layout on the stage; and Matrix View, which allows faster matrix chaser programming with animated GIFs.
If you want to see the customizable desktop in action, or any other feature of the Vector Violet, you should stop by a CSL Open House. If you're in the Atlanta area we'll be at Full Circle Lighting on June 30th.
We'll post more upcoming dates soon. For more details about CSL Open Houses go here: Creative Stage Lighting – Open Houses
Church Production Magazine Article – Lighting Console Manufacturers' Roundtable